The headband looks just like my pattern!
I doubt you can make it for less than $24,
but it might be more fun than putting
it in your online shopping cart.
It is certainly more fun to
pick your own color,
or use yarn from your ever growing stash
or leftover yarn from a bigger project.
(all you need is 150m for this project)
via ~ Anthropologie ~
This would be super easy to knit too!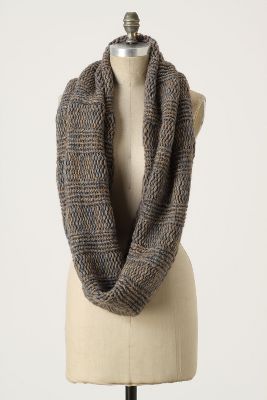 It's (K3, P3) Ribbing, worked in the round.
looks like super chunky yarn...
CO a multiple of 6 stitches.
This looks like maybe 78 stitches.
If you want yours shorter, just
subtract multiples of 6.
These are so cute when you wrap
them twice...so cozy!