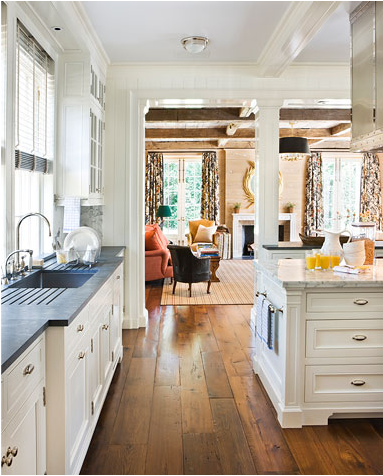 I'm not sure what the material of the left counter is,
but we're collecting pictures for our concrete counter top crush.
I love the draining grooves beside the sink.
We're big dishwashers around here so
those grooves will fit in just fine.
Mary Beth, can I do that with a farm sink?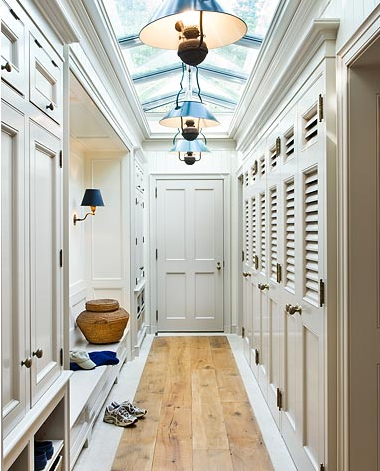 and I ADORE how these floors are installed with a border!
This is what I need for all my junk, but I don't really
have anywhere in this house to do this.
oh well...save in "Dream Mountain House" file